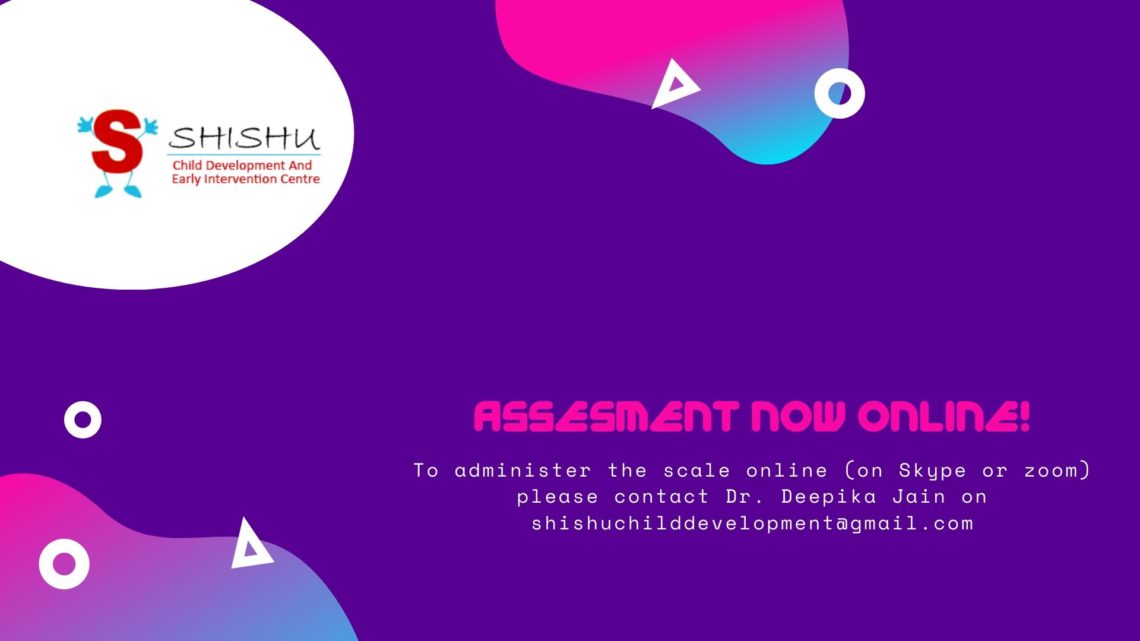 At "Shishu Child Development & Early Intervention Centre" we offer following International and National scales for detailed developmental assessments and intervention planning in various domains:
1. VINELAND-3:
Vineland Adaptive Behaviour Scale (III) describes the behaviour & skills that a child needs to take care of himself/ herself and get along with others. Because it is a norm-based instrument, the examinee's adaptive functioning is compared to that of others his or her age.
In the scale, the behaviour and skills are organized in 4 basic areas: COMMUNICATION, DAILY LIVING, SOCIAL SKILLS and PHYSICAL ACTIVITY.
2. BASC-3 (BEHAVIOUR ASSESSMENT SYSTEM FOR CHILDREN):
The BASC-3 is a comprehensive measure of a child's adaptive and problem behaviours in the community
and home settings. There are three age levels: preschool, child, and adolescent.
It gives information about External Maladaptive Behaviour (hyperactivity, aggression, conduct),
Internal Maladaptive Behaviour (anxiety, depression, somatization), Behaviour Symptom Index
(atypicality, withdrawal, attention) and how these behaviours are affecting the adaptive level. It also
gives intervention guidelines as to how to manage the problem behaviour.
3. SENSORY PROFILE-2:
The Sensory Profile is a measure of children's responses to sensory events in daily life. It provides an overall picture of a child's sensory processing patterns. Results of the Sensory Profile is used to consider how these patterns might be contributing to or creating barriers to a child's performance in daily life.
Sensory Profile is especially important in children with Autism and Sensory Processing Disorders.
4. WRAT- 5 (WIDE RANGE ACHIEVEMENT TEST-5):
The Wide Range Achievement Test, Fifth Edition (WRAT-5) measures and monitors fundamental word reading, spelling and math skills and sentence comprehension for children ranging from kindergarten (age 5) through grade 12 and adulthood (ages 18-85+).
5. DSM-V & 3-Di assessment for diagnosis of ASD (Autism Spectrum Disorders)
6. M-CHAT for early screening for Autism (18 months- 30 months)
7. LEST (Language Evaluation Scale- Trivandrum) for early screening of language delay (birth- 36 months)
8. GMA (General Movement Assessment) for screening high-risk neonates (preterm & term) at risk for Cerebral Palsy (32 weeks of gestation- 15 weeks post-term).
The scale is administered via parent interview and takes 1.30- 2 hours to complete.
To administer the scale online (on Skype or zoom) please contact Dr Deepika Jain on
[email protected]